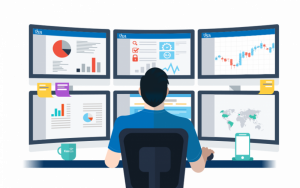 HIPAA Compliant Monitoring software is generally a kind of security and surveillance software that is deployed on a single device or a corporate network. It can act as a stand-alone application or as part of firewall software or hardware, anti-virus software, or an information security software suite.
The types of network monitoring tools that your organization needs will depend largely on the size of your operation and network, the configuration of the elements that make up that network, the size of your budget, and the size of your admin team.
Taking these factors into consideration, check the reviews here and find the needed HIPAA Compliant Monitoring Software to boost your business.