What is EventTracker?
Pros and Cons Values
EventTracker, a flagship managed security platform, is architected to scale with organizations of any size and any stage of maturity.
Whether you need a targeted supplement to your existing capabilities and staff or a complete outsourced solution, the EventTracker platform is uniquely customizable to your needs. EventTracker's "snap-in" architecture lets you enable capabilities such as endpoint protection, SIEM, vulnerability management, threat hunting and more all within one centrally managed console.
Positive
24/7 Live Rep Support
Cloud, SaaS, Web-Based
Desktop Version
Free Trial
Live Online Training
Mobile Version
All of this technology is combined with our ISO-certified security operations center (SOC) staffed by experts protecting your business 24/7. With EventTracker, we help you fight through the noise of millions of events and incidents to get right to what matters most. Our reports, dashboards, and compliance reviews optimize your time and priorities. ​
Video and Images
Check EventTracker Video & Images
*Click on the screenshot to zoom
Best for
Check who EventTracker is best for
Designed for IT security teams need consolidated tech and 24/7 security experts to augment their abilities and free them up to focus on higher-value tasks. Netsurion combines both the people and platform in one
Features
EventTracker Features
Netsurion's Managed Threat Protection solution provides the necessary synergy between people, process, and technology to truly deliver world-class cybersecurity today. What does this mean to you and your business?
Access Controls/Permissions
Anomaly/Malware Detection
Application Security
Behavioral Analytics
Compliance Tracking
Endpoint Management
File Integrity Monitoring
Intrusion Detection System
Network Monitoring
Remediation Management
Threat Intelligence
User Activity Monitoring
VPN
Web Threat Managemen
Whitelisting/Blacklisting


To be covered today, you have to PREVENT, DETECT, and RESPOND to active threats and even PREDICT future attacks before they happen. Yet even more than ever, your business relies on digital and remote capabilities. You need to run fast and lean but cannot afford to risk gaps in cybersecurity and secure networking. Effective cybersecurity requires multiple layers of security controls and the right combination of technology and expertise.
Security
Is EventTracker HIPAA COMPLIANT?
Netsurion EventTracker is HIPAA and GDPR compliant to protect users' information.
Netsurion uses reasonable physical, technical and administrative measures to safeguard personal information you provide through the Site(s) or in connection with Netsurion's products and services hosted by Netsurion. Please be aware that no data transmission or storage over the Internet can be guaranteed to be 100% secure. As a result, Netsurion cannot guarantee or warrant the security of any information you transmit on or through the Sites and you do so at your own risk.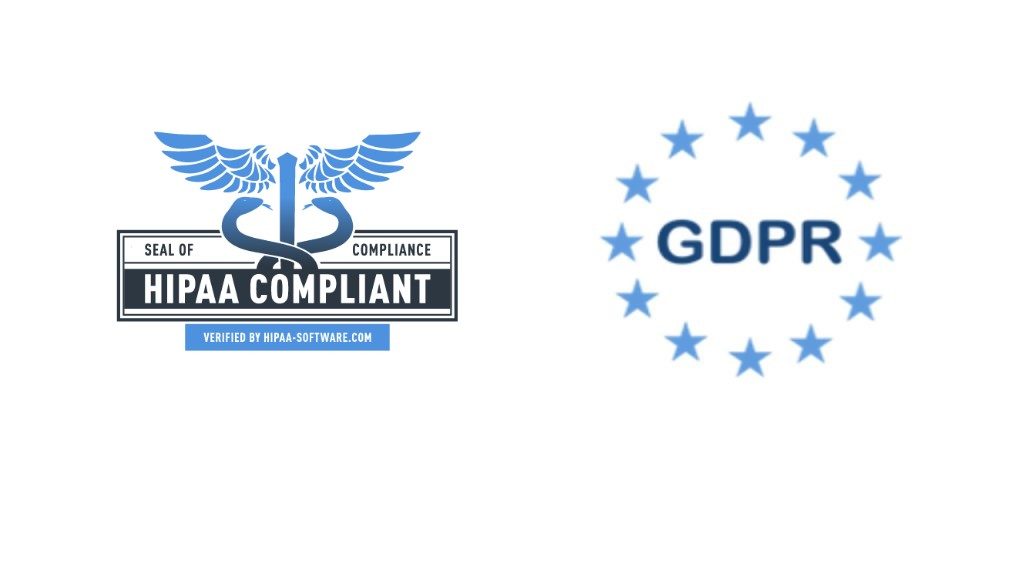 Your personal data is stored by Netsurion on its servers, and on the servers of the database management services Netsurion engages, located in the United States. Netsurion retains data for the duration of the customer's or member's business relationship with Netsurion and otherwise as required under applicable law. Personal data will be kept for no longer than is necessary for the purposes for which your personal data are processed. We will retain your personal data as long as you require Netsurion's services so that we can provide these services to you.
If you are located in the European Economic Area, at the moment, you can withdraw your consent for the processing of your personal information, all your personal data received and stored are erased if no longer needed by us. Unless we are required to retain this personal data by law or to comply with our regulatory obligations. In such a case, we will only keep this personal data for as long as necessary.
Pricing
EventTracker Pricing
Learn more about managed platform approach, expert services and technology, and how flexible options can best meet your needs today and in the future – CONTACT SALES.
Add your rating
User's ad Editor's scores
MUSTHAVE software!
At every step of your business growth, it is necessary to implement something new or improve something old. This is what this software may help you with. HIPAA SOFTWARE RECOMMENDS!
Add your review