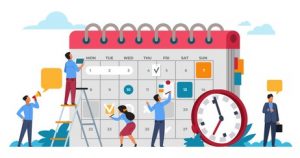 Scheduling software allows businesses and professionals to manage appointments and bookings. It automates the scheduling of events, employees, rooms, and other resources and simplifies the process of developing and maintaining multiple employee schedules.
A good scheduling tool can help businesses increase customer engagement, optimize resource and project management, and streamline business operations. Organizations can also leverage scheduling software to minimize paperwork, workflow gaps, and please their customers to make more money online.
HIPAA Compliant Scheduling Software can help you manage your working process in a secure way. Find the solution, that matches your needs below.