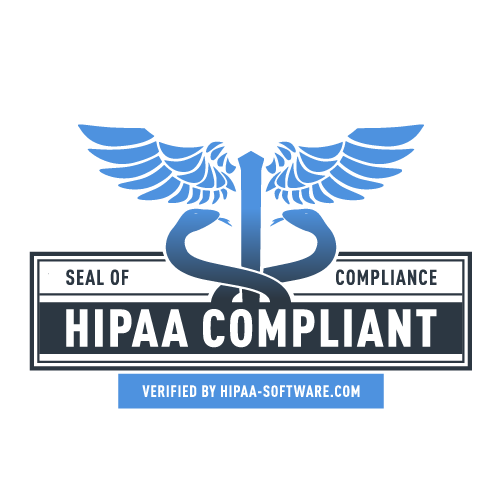 Regarding high popularity, demand and benefits HIPAA has, it is becoming interesting for software providers to have their product HIPAA-Compliant. When it comes to pointing out the main functions and features it has, it is impossible to skip such an attribute, as HIPAA Seal of Compliance. So, let's discuss it now!
Who needs to be HIPAA compliant?
Covered entities and business associates (basically any business that handles PHI) need to be HIPAA compliant. The U.S. Department of Health and Human Services (HHS) defines covered entities as "health plans, health care clearinghouses, and health care providers who transmit any PHI electronically in connection with a transaction for which HHS has adopted a standard." Moreover, a business associate is an outside contractor who helps a covered entity carry out its health care activities and functions. 
But what exactly falls under personal health information? That is to say, PHI encompasses quite a wide variety of data, including your date of birth, home address, phone number, social security number, account number, full-face photos, or health plan beneficiary numbers. The HIPAA Journal defines PHI as "individually identifiable information relating to the past, present, or future health status of an individual that is created, collected, transmitted, or maintained by a HIPAA-covered entity about the provision of healthcare, payment for healthcare services, or use in healthcare operations." 
So, if your business provides services to a covered entity, such as a doctor's office, psychologist, dentist, chiropractor, pharmacy, or nursing home, then you should obtain HIPAA compliance. For example, as a Managed Service Provider, Pagoda encounters PHI when we provide IT services to clients who are either a covered entity or a business associate. Obtaining our HIPAA seal of compliance was necessary to effectively and legally protect the PHI. We indirectly encounter it through our work.  
About HIPAA Seal of Compliance
The HIPAA Seal of Compliance is the healthcare industry's third-party HIPAA verification. There is no federal government or subsidiary regulatory agencies formal HIPAA compliance certification. That's why health care professionals around the country rely on the HIPAA Seal of Compliance to demonstrate their good-faith effort toward achieving HIPAA compliance.
Under the HIPAA Security Rule, safeguards must be put in place to ensure PHI's confidentiality, integrity, and availability. These safeguards prevent unauthorized persons from accessing your health information. It also requires that individuals understand their privacy rights, including their ability to control the usage of their information. (This is why you sign the HIPAA agreement at your doctor's office.) In addition, the HIPAA Privacy Rule controls who has access to PHI, how they use it, and who can disclose it.
The HIPAA Seal of Compliance has become the healthcare industry standard for verification. Federally mandated HIPAA standards, regulated by the Department of Health and Human Services (HHS) Office for Civil Rights (OCR), are fully addressed and incorporated into an effective, organization-wide compliance program.
To earn the HIPAA Seal of Compliance:
1. Implement written policies, procedures, and standards of conduct
2. Designate a person to ensure they are followed
3. Conduct effective training and education 
4. Develop effective lines of communication
5. Conduct internal monitoring and auditing
6. Enforce standards through well-publicized disciplinary guidelines 
7. Respond promptly to detected offenses and undertake corrective action
If you have any further questions about the HIPAA Software compliance program or you want to get the HIPAA Software Seal of Compliance, please fill in the form below.