What is MedTrainer?
Pros and Cons Values
MedTrainer is a compliance management solution that helps organizations in various healthcare industry verticals, such as pharmaceutical, long term care, dental, veterinary and hospitals. It allows organizations to manage certificates, contracts, maintenance logs, safety plans and more on a centralized platform.
Package together your perfect solution with MedTrainer. Healthcare organizations of any size will have compliance insurance and risk mitigation in the palm of their hands. Doctors, Administrators, and Nurses from large cities to rural areas use MedTrainer to work cohesively and efficiently within the workplace
Positive
Cloud, SaaS, Web-Based
Desktop Version
Email/Help Desk Support
Knowledge Base
Live Online Training
Negatives
No Free Trial
No Free Version
No Mobile Version
No On-Premise Version
MedTrainer facilitates integration with several third-party HR and payroll management solutions. Pricing is available on request and support is extended via FAQs, email, phone and other online measures.
Video and Images
Check MedTrainer Video & Images
*Click on the screenshot to zoom
Best for
Check who MedTrainer is best for
MedTrainer is designed for Medical Groups, Specialty Practices, Community Health Centers, Surgery Centers, Extended Care, Hospitals, and more.
Features
MedTrainer Features
MedTrainer's self-enrollment functionality allows staff members to browse through the course catalog and assign training sessions based on individual requirements and preferences. It automatically generates training completion certificates with details, such as employee name, the course title and completion date.
Access Controls/Permissions
Audit Management
Built-in LMS
Certification Tracking
Compliance Tracking
Data Security
Documentation Management
Incident Management
License Verification
Online Applications
Process/Workflow Automation
Risk Management
Surveys & Feedback
Training Companies
Version Control
The compliance toolkit allows users to generate OSHA inspection forms, manage incident reporting and access HIPAA business associate agreements. Additionally, with the credential management tool, supervisors can track expiration status across credentials, licenses and employee certificates.
Security
Is MedTrainer HIPAA COMPLIANT?
MedTrainer is HIPAA compliant. MedTrainer is an all-in-one healthcare compliance software solution (LMS) for Learning, Credentialing, Compliance, and much more. Package together your perfect custom solution. Visit the MedTrainer Compliance Corner to learn more about how MedTrainer makes healthcare regulation compliance easy.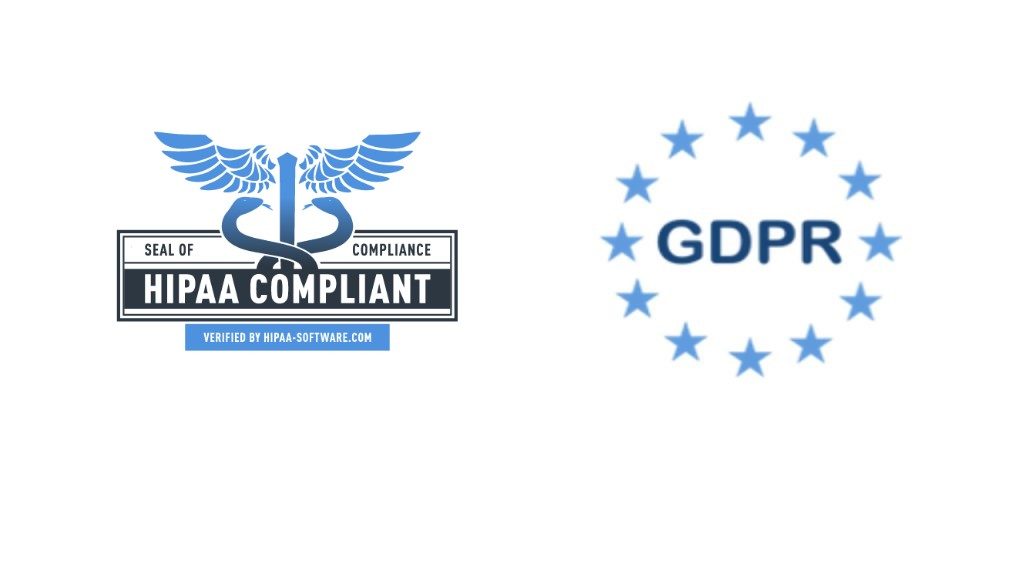 Some examples (with summaries) of regulations in healthcare include the following:
The Healthcare Quality Improvement Act of 1986 (HCQIA): HCQIA was designed to offer a certain amount of immunity in regard to the peer review of healthcare professionals. In other words, protection is to be offered for healthcare professionals or hospitals that have conducted "good faith" peer reviews.
Health Insurance Portability and Accountability Act of 1996 (HIPAA): HIPAA was passed in order to ensure that Americans continued to receive health insurance coverage when moving from one job to another. Additionally, HIPAA requires that patient data and privacy be secured.
Patient Safety and Quality Improvement Act of 2005 (PSQIA): The PSQIA was written to encourage the reporting of unsafe healthcare conditions by providing protection for healthcare professionals that report those conditions. However, it is important to ensure patient confidentiality is maintained during the process.
The Health Information Technology for Economic and Clinical Health Act of 2009 (HITECH): The purpose of HITECH was to promote the use of health information technology by healthcare providers. This act was important because it supported the use of electronic health records (EHRs).
Affordable Care Act of 2010: The Affordable Care Act of 2010 required that United States citizens be covered by health insurance. There were exceptions for select groups. The Affordable Care Act also created the American Health Benefits Exchange.
21st Century Cures Act of 2016: The 21st Century Cures Act of 2016 was passed to support medical research and innovation in addition to bettering the healthcare system.
Pricing
MedTrainer Pricing
Pricing depends upon the number of users and the number of providers. The prices below are related to package with 1-20 users and 1-5 providers.

Covering over 500 necessary topics

Manage all steps of compliance with a simple, easy-to-use system
Combine up to 40 modules and get started on building your perfect compliance package – contact sales!
Add your rating
User's ad Editor's scores
MUSTHAVE software!
At every step of your business growth, it is necessary to implement something new or improve something old. This is what this software may help you with. HIPAA SOFTWARE RECOMMENDS!
Add your review