What is WorkPuls?
Pros and Cons Values
Trusted by over 1000 global brands, Workpuls enables organizations to analyze and optimize employee performance, productivity, and efficiency via deep behavioral data insights and enterprise-level workforce analytics.
With Workpuls, workplaces can monitor employees, streamline workflows, manage remote teams, and drive productivity at scale.
Positive
24/7 Live Support
Cloud, SaaS, Web-Based
Desktop Version (Windows)
Free Trial
Phone Support
Negatives
No Desktop Version (Linux, Mac)
No Free Version
No On-Premise Version
No Mobile Version
Take a deep dive into individual or organizational-level productivity metrics through real-time or historical data. Or use it to measure and analyze productivity and attendance through detailed reports. Companies like Farmers Insurance, Office Depot, and Allstate rely on Workpuls daily to optimize the performance of their teams – will you join them?
Video & Images
Check WorkPuls Video & Images
*Click on the screenshot to zoom
Best for
Check who WorkPuls is best for
Simple, affordable, and trusted by thousands of global enterprises – Workpuls will take your workforce analytics to the next level. Try it now and experience the Workpuls productivity bump!
Features
WorkPuls Features
With Workpuls, workplaces can monitor employees, streamline workflows, manage remote teams, and drive productivity at scale.
Through real-time visibility, productivity trends, and business-powering analytics, companies rely on Workpuls daily to optimize team performance—especially in today's remote-working world.
Workpuls is built from the ground up with enterprise-grade security and privacy standards. Plus, it comes with the ease of remote installation and convenient mass deployment options.
It is easy-to-use and available in the cloud or on-premise. This solution can scale to support varying workforce sizes, varying from 10 to 10,000 devices.
Automatic Time Capture
Billing & Invoicing
Collaboration Tools
Employee Activity Monitoring
Idle Time Monitoring
Notes Management
Productivity Analysis
Project Management
Task Management
Time Tracking
Timesheet Management
Security
Is WorkPuls HIPAA COMPLIANT?
WorkPuls is HIPAA compliant.
Enterprises need next-level security – and Workpuls delivers it with our enterprise-grade on-premise solution. Experience the security and flexibility of storing data on-premise in your private cloud or physical servers located on your private network. Once set up, your data is completely isolated from outside networks (except for a single licensing endpoint).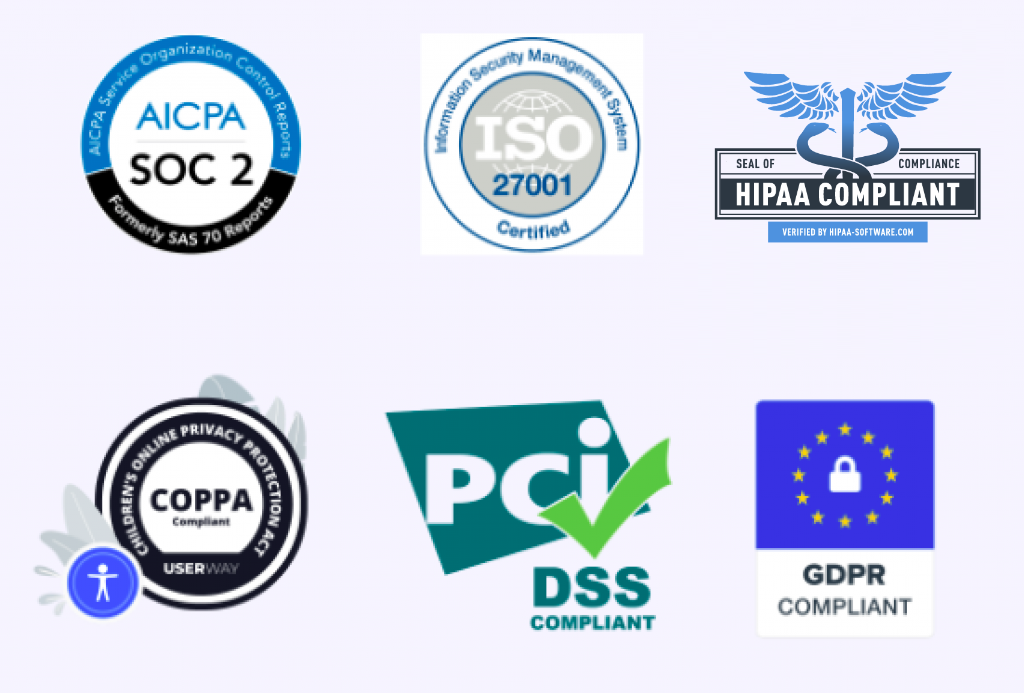 Its infrastructure and apps are rigorously security-tested on a continuous basis to identify and resolve potential vulnerabilities. As an extra layer of security, we work with leading security teams and specialists to provide your data with the highest level of security.
The data is stored in a secure data center managed and protected by Google Cloud Platform (GCP), which undergoes its own rigorous security testing against the latest standards.
Ready to make your team more productive?
Make your team 24%+ more efficient and start with a free trial.
Add your rating
User's ad Editor's scores
MUSTHAVE software!
At every step of your business growth, it is necessary to implement something new or improve something old. This is what this software may help you with. HIPAA SOFTWARE RECOMMENDS!
Add your review