What is Curogram?
Pros and Cons Values
Curogram is a cloud-based HIPAA compliant patient engagement platform that integrates with all EMR/EHR systems.
Curogram provides a complete patient engagement experience with secure two-way texting, electronic patient forms, smart appointment booking and reminders, mass texting, automated survey and rating requests, online payments, and multi-user telemedicine.
Positive
Cloud, SaaS, Web-Based
Mobile Version (Android)
Email/Help Desk Support
Knowledge Base
Training In-Person
Free Trial
Negatives
No Live Online Training
No Free Version
Curogram is proven to increase revenue by reducing no-shows and increasing patient traffic with improved online reviews. Reduce overhead costs by reducing time on the phone. Curogram is proven to increase revenue by reducing no-shows and increasing patient traffic with improved online reviews. Reduce overhead costs by reducing time on the phone.
Video and Images
Check Curogram Video & Images
*Click on the screenshot to zoom
Best for
Check who Curogram is best for
Small-medium sized and large companies such as Medical Practices, Dental Practices, Mental Health Clinics, Federally Qualified Health Centers, Hospitals, Emergency Rooms, Health Systems.
Features
Curogram Features
CocoFax includes an admin panel, which enables managers to add or remove team members and manage permission for fax numbers and other data. It offers many features such as multiple recipients, notes, two-factor authentication, archiving, and more. Moreover, teams can upload or customize fax covers, schedule fax, and automatically resend failed faxes.
Access Controls/Permissions
Alerts/Notifications
Appointment Scheduling
Confirmation/Reminders
Customizable Templates
Multi-Provider Practice
Patient Records Management
Remote Treatment Plans
Video Conferencing
Security
Is Curogram HIPAA COMPLIANT?
Curogram is HIPAA compliant.
It protects and secures Protected Health Information (PHI) as prescribed by the Health Insurance Portability and Accountability Act. That's legalese for "keep people's healthcare data private."
Curogram complies with the following HIPAA regulations:
The Security Rule – Technical Safeguards
Access Controls Unique User Identification: Each provider is assigned a unique user ID on Curogram. Providers use identified by email address; patients are identified by phone number. If the patient or provider decides to change their identification the account is temporarily terminated and transferred to the new phone number or email when it becomes available.
Emergency Access Procedure (required): Curogram uses automatic backups on AWS (Amazon Web Services), which are accessible any time there is an emergency.
Automatic Logoff (addressable): Curogram automatically logs users out of sessions after a period of inactivity, which is user-controlled in settings.
Encryption and Decryption (addressable): All information is encrypted at rest through third-party integrations of AWS Marketplace partners; we are currently using dm-crypt.
Audit Controls
Curogram uses Loggly, as well as Curogram's internal logging system. All PHI (Protected Health Information) logs are stored on Curogram's internal logging system; non-PHI logs are stored on Loggly.
Integrity Controls
Mechanism to Authenticate Electronic Protected Health Information (addressable): Curogram employs AWS S3, which has built-in integrity checking.
Person or Entity Authentication (required): Healthcare providers authenticate to the application using username/email and password.
Transmission Security
Integrity Controls (addressable): Curogram employs SSL connections with built-in integrity checking.
Encryption (addressable): Curogram transmission of data is encrypted using SSL certificates.
The Breach Notification Rule
What constitutes a reportable HIPAA breach? Curogram considers any breach of PHI a HIPAA breach.
Who you must notify in the event of a breach. Possible entities include? In the event of a breach, Curogram alerts providers and patients who have been involved in the breach via email and text messages. In severe cases, it may also alert law enforcement.
How quickly you must notify? HIPAA requires breaches to be reported within 60 days. However, Curogram protocols and procedures will report most breaches within 24 hours of detection.
Does HIPAA prohibit messaging without consent?
There are no rules prohibiting healthcare providers from texting appointment reminders, missed appointment notices, etc. to patients. HIPAA does not prohibit text communication, and in fact, does not specifically mention text messaging at all.
Aside from the requirement for obtaining written consent, what are some of the regulatory differences regarding transactional messages and marketing messages?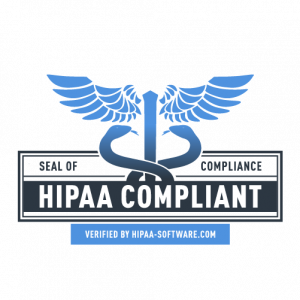 Add your rating
User's ad Editor's scores
MUSTHAVE software!
At every step of your business growth, it is necessary to implement something new or improve something old. This is what this software may help you with. HIPAA SOFTWARE RECOMMENDS!
Add your review