What is HIPAA Video?
Pros and Cons Values
HIPAA Video is compliant software that has the innovative technology to make providing quality care to patients from virtually anywhere easier and more secure. It is designed to assist providers in expanding their reach, increasing their practice's revenue, and enhancing their workflow.
Positive
Cloud, SaaS, Web-Based
Live Online Training
Mobile Version
Webinars
Free Trial
Free Version
Knowledge Base
Negatives
No Desktop Version
No On-Premise Version
The platform amazes patients how easy it is to join a telehealth visit. There is no need for downloads, just a browser and a web camera. You can meet your patient in seconds thanks to our easy-to-use interface. Then you invite as many staff members to your account for help at no additional charge. In addition, there are options to reduce no-show appointments with your own appointment calendar, including invitations and appointment reminder notifications by email and text.
Video and Images
Check HIPAA Video Video & Images
Best for
Check who HIPAA Video is best for
The solution is best for healthcare professionals, clinics, hospitals of any size.
Features
HIPAA Video Features
The platform is extremely easy to navigate. You push a button to schedule appointments and meet with patients, share files, share your screen, or send secure chat messages. It is easily accessible for patients and providers with no delays or special system requirements. The software ensures private messaging with end-to-end encryption. You can take notes during your session, review any time during or after your visit. In addition, there is an option to share your full screen or an application with your patient. The platform allows sharing securely files with patients for them to fill out or download. Users can upload intake forms, picture IDs, or any other file.
Screen Sharing
Chat and Notes
Session Recording
Share Files Securely
Online Calendar
Group Sessions
Appointment Reminders
Highest Resolution Video
High-Quality Sound
Zero Second Delay
API Integration
HITECH Compliant
Doctors can host one-to-one visits or group sessions of up to 5 participants. Besides, there is an extremely convenient personal online calendar to manage all appointments. The appointment reminder feature sends an email and text reminder at multiple intervals before the appointment, as early as 24hr and 1hr prior.
Security
Is HIPAA Video HIPAA COMPLIANT?
Yes, HIPAA Video is a totally HIPAA-compliant solution.
HIPAA Compliance experts routinely pressure tests their systems and processes to ensure they meet the highest criteria for HIPAA Compliance.  They use military-grade hosting environments and conduct routine HIPAA training for staff and partners alike. It provides its partners with a Business Associate Agreement so you can be confident that they will always appropriately safeguard protected health information.
HIPAA Video has built-in features that make compliance easy:
Administrative access controls
Routine reminders to change passwords
2 Factor authentication/identification (Password and Phone) 2FA
Secure access to video visits
End-to-end audio and video encryption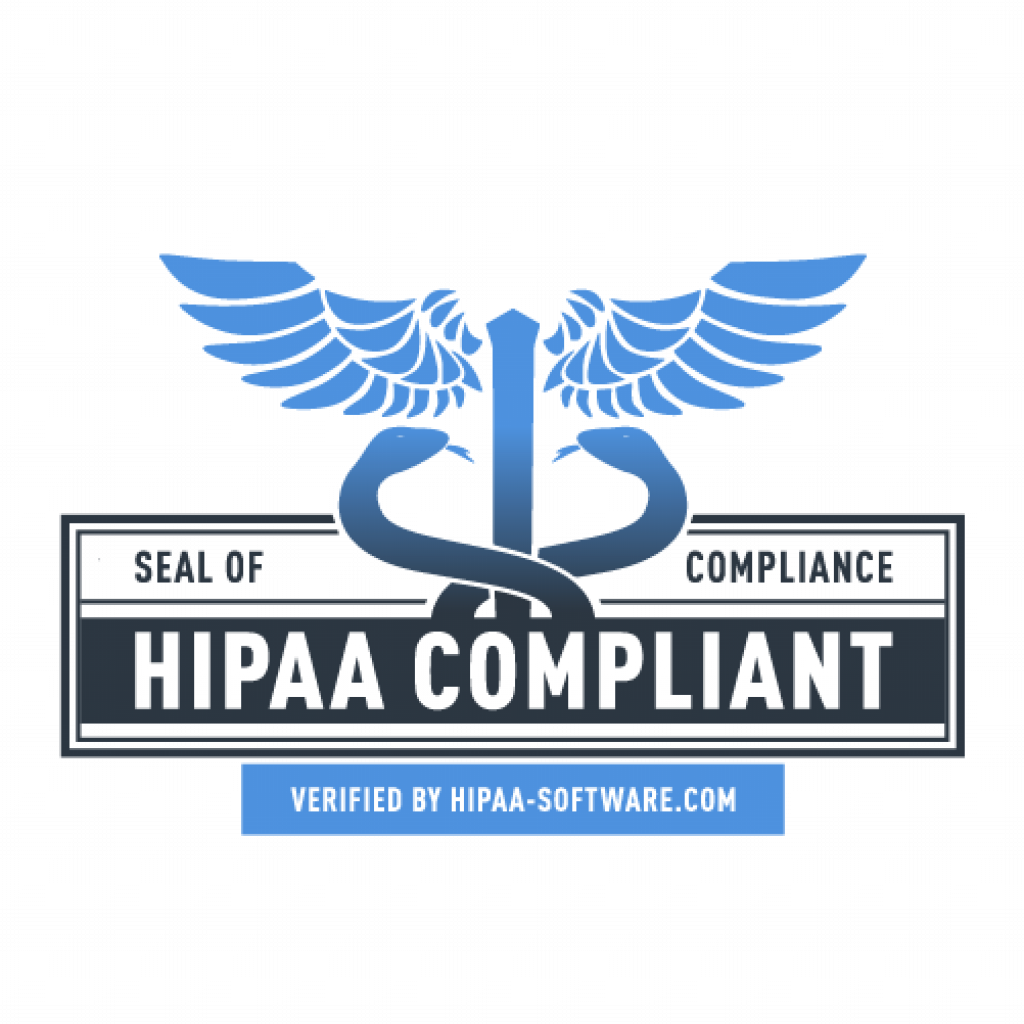 Pricing
HIPAA Video Pricing
HIPAA Video pricing of license starts at $9.95 a month. There is a free version. HIPAA Video also offers a free trial.
Add your rating
User's ad Editor's scores
MUSTHAVE software!
At every step of your business growth, it is necessary to implement something new or improve something old. This is what this software may help you with. HIPAA SOFTWARE RECOMMENDS!
Add your review