What is Arrendale?
Pros and Cons Values
Arrendale is medical transcription software that helps businesses in the healthcare sector manage digital documentation processes across facilities.
Positive
24/7 Live Support
Cloud, SaaS, Web-Based
Desktop Version (Windows)
Free Trial
Live Rep Chat
Negatives
No Desktop Version (Linux, Mac)
No Free Version
No Mobile Version
No On-Premise Version
The application provides speech recognition capabilities, which allow physicians to record critical information through dictation and edit draft transcripts on mobile applications.
With TA+ Document Delivery, administrators can set up different rules for each healthcare provider, employment type or department and schedule time for automated printing or fax delivery.
Video and Images
Check Arrendale Video & Images
*Click on the screenshot to zoom
Best for
Check who Arrendale is best for
Software for Community Hospitals, Clinics, Health Systems and MTSO's.
Features
Arrendale Features
The platform facilitates documentation processes using abbreviation expander, text replacement and data import capabilities.
Additionally, managers can control jobs across users' queues, configure canned text specific to site or provider and create templates using cloning measures.
Abbreviation Detection
Audio File Management
Customizable Macros
Natural Language Processing
Patient Records Management
Physician Management
Voice Capture
Voice Recognition
Businesses can use automated quality assurance tools to control transcription quality, assign a score or grade to each scribe and generate reports to share with MTSOs and healthcare facilities.
Security
Is Arrendale HIPAA COMPLIANT?
Arrendale is HIPAA compliant.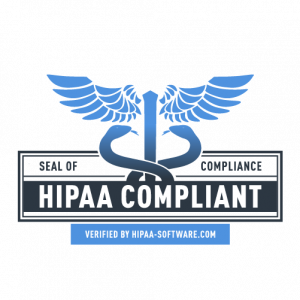 While using personal computers, smartphones or tablets, the patient demographic information, transcripts and voice files are triple DES encrypted and password-protected on all devices
If a provider loses his smartphone or tablet, the user's password can be immediately changed via the TA+ Admin Console
When a user logs off from the TA+ system, all transcripts, patient demographics and voice files are removed from the device
If a provider forgets to log off the Mobile+ smartphone app, the system will automatically log the user off from inactivity after a configurable amount of time
Each dictation is sent as an encrypted file from the Mobile+ app instead of openly streamed
Pricing
Arrendale Pricing
If you are interested in a trial or demo, send an email to [email protected] or fill out the form.
Add your rating
User's ad Editor's scores
MUSTHAVE software!
At every step of your business growth, it is necessary to implement something new or improve something old. This is what this software may help you with. HIPAA SOFTWARE RECOMMENDS!
Add your review
|
Read reviews and comments