What is ZyDoc?
Pros and Cons Values
Positive
24/7 Live Support
Cloud, SaaS, Web-Based
Help Desk
Live Online Training
Mobile Version
Negatives
No Desktop Version
No Free Trial
No Free Version
No On-Premise Version
ZyDoc is a mobile recording app for iOS and Android that enables doctors to view their schedule, select a patient and job, and dictate clinical notes via smartphone. Doctors can use custom templates and set default text, standard clauses, and documentation by exception. It helps shorten dictation time, as well as sign reports from anywhere using any connected device.
Video and Images
Check ZyDoc Video & Images
*Click on the screenshot to zoom
Best for
Check who ZyDoc is best for
A solution for doctors, large medical groups, ambulatory surgery centers (ASCs), IMEs, hospital systems/enterprise installations.
All of ZyDoc's medical transcription services include features to make it easier for modern medical professionals to create patient notes quickly and efficiently. Medical transcription services from ZyDoc offer tremendous value to physicians looking to streamline their entire clinical documentation process without the burden of using inaccurate speech recognition software, or hiring, training, and managing a scribe or in-house transcriptionist. Their medical transcription services include:
Access to our ZyDoc smartphone recording app
Handheld digital recorder submission software
Telephone and email support
HIPAA security
Frequently-used phrase insertions
Closed-loop feedback and quality assurance process
The other ZyDoc Features are:
Abbreviation Detection
Archiving & Retention
Audio File Management
Customizable Macros
Transaction History
Voice Capture
Voice Recognition
Security
Is ZyDoc HIPAA COMPLIANT?
ZyDoc provides HIPAA-compliant communication.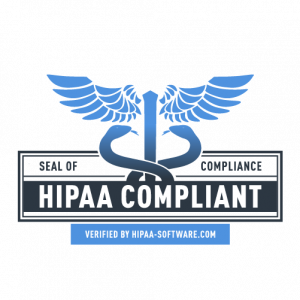 As you decide on one of ZyDoc's medical transcription service plans, consider these factors:
Budget: What medical transcription services rates can you afford? The company's transparent cost-per-line model will help you adjust your spending to your frequency of use.
EHR insertion: Do you need to insert your transcribed notes into your EHR? The Standard Plan and higher-level tiers automatically insert your completed transcriptions into your EHR. This feature can save you from having to spend time pointing and clicking all day.

Personnel requirements: Does your facility require you to work only with typists and editors in the United States? While all of the plans feature U.S. editors, the Professional and Enterprise plans also have U.S. typists. If you work for the government and have certain vendor personnel requirements, you may need to use one of these two options.

Desired turnaround time: How quickly do you need your transcribed documents? The Basic and Standard Plans both have a maximum turnaround time of 24 hours for dictation files lasting less than 15 minutes. If you have more stringent time requirements, the Professional Plan has a maximum turnaround of 12 hours, while the Enterprise Plan promises delivery in four hours or less.

Volume of documentation: How many documents do you need to transcribe regularly? For a higher cost per line, you can upgrade to plans that have more job-type templates and lower surcharges on STAT jobs. Consider the type of transcription you need ZyDoc to perform and how it fits into their pricing models.
Add your rating
User's ad Editor's scores
MUSTHAVE software!
At every step of your business growth, it is necessary to implement something new or improve something old. This is what this software may help you with. HIPAA SOFTWARE RECOMMENDS!
Add your review