What is VSee Clinic?
Pros and Cons Values
VSee Clinic is a simple, secure way for you to hold a telehealth consultation with your provider from anywhere. VSee Clinic allows HIPAA-compliant chat and video calls. It's encrypted, so your patient health data is secure. Seeing your doctor is easy with VSee Clinic.
Positive
24/7 Live Support
Cloud, SaaS, Web-Based
Desktop Version (Mac, Windows)
Free Trial
Free Version
Mobile Version
On-Line Training
Negatives
No Desktop Version (Linux)
No On-Premise Version
VSee system is used by NASA Space Station, McKesson, GE, Optum, DaVita, Trinity, and 2000+companies.
It provides highly configurable workflows that can support urgent care, ER diversion, telepsychiatry, specialist consults, concierge care, group therapy, e-ICU, chronic care management & a range of other use cases.
Today the company is a global tribe of designers and engineers passionate about using their skills to make a difference in the healthcare space. Telemedicine shouldn't be another EMR nightmare, and doctors don't need more apps they won't use. VSee tries to create a telemedicine experience that's as simple and accessible as shopping online. That's what they're all about.
Video and Images
Check VSee Clinic Video and Images
*Click on the screenshot to zoom
Best for
Check who VSee Clinic is best for
Telehealth practice management solution for businesses of all sizes which helps with regulatory compliance, messaging, walk-in alerts, intake forms, online payment, chat support, and more.
Features
VSee Clinic Features
Choosing VSee as the video conferencing software for clinics, invite patients to your branded waiting room by email or website button, allow walk-ins and/or scheduled visits, customize intake forms – whether it's 2 lines or 2 pages, check wait times and see who's ready from the patient queue, show educational videos or articles as patients wait, collect online credit card payments, and always have live chat support on hand.
Appointment Scheduling
Confirmation/Reminders
E-Prescribing
Multi-Provider Practice
Choosing VSeeOne-to-One Messaging
Online Forms
Practice Management
Video Conferencing
Security
Is VSee Clinic HIPAA COMPLIANT?
VSee Clinic is HIPAA and GDPR compliant. The health care applications of VSee Lab, Inc. collect patient data and this data is provided to authorized medical practitioners. This is only done with the consent of the patient and this data is covered by HIPAA regulations.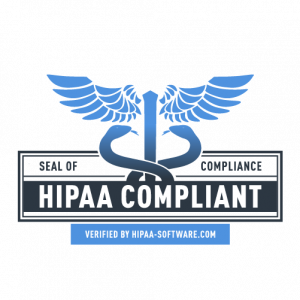 Pricing
VSee Clinic Pricing
All plans get HIPAA-Compliant, easy-to-use workflows & quality video.



Add your rating
User's ad Editor's scores
MUSTHAVE software!
At every step of your business growth, it is necessary to implement something new or improve something old. This is what this software may help you with. HIPAA SOFTWARE RECOMMENDS!
Add your review