What is Salesforce Health Cloud?
Pros and Cons Values
Positive
Cloud, SaaS, Web-Based
Live Support
Free Trial
Knowledge Base
Mobile Version (iOS, Android)
On-Line Trainings
Negatives
No Desktop Version
No Free Version
No On-Premise Version
Salesforce Health Cloud is a top patient and member relationship software, allowing users to deliver enhanced and personalized engagement. It provides solid security of the cloud and the most up-to-date mobile and social technologies.
Its main benefits are its cloud-based system that allows healthcare providers, patients, and payers to collaborate effectively with each other.
Salesforce Health Cloud is a layer of pre-developed functionality for healthcare organizations that is built on top of the popular Salesforce CRM (customer relationship management software) platform.
Salesforce is in use by over 150,000 organizations and more than 3.75 million users across many different industries. Salesforce.com's FY19 revenue was $13.28 billion which was up 26% year-over-year.
Video and Images
Check Salesforce Health Cloud Video and Images
*Click on the screenshot to zoom
Best for
Check who Salesforce Health Cloud is best for
The platform is a great solution for healthcare and medical care services that are offering comprehensive treatment and care for each patient, improved patient management, and personalized healthcare experience.
Features
Salesforce Health Cloud Features
Analytics & assessments
Care management
Care team productivity
Clinical data management
Collaboration & communication
Complete patient view
Data storage
Mobile support
Omnichannel support
Salesforce Shield security
Self-service
 Web service API
Security
Is Salesforce Health Cloud HIPAA COMPLIANT?
Salesforce Health Cloud is HIPAA compliant and is committed to achieving and maintaining the trust of customers.
Integral to this mission is providing a robust compliance program that carefully considers data protection matters across a suite of services, including data submitted by customers to services ("Customer Data").
For Trust and Compliance Documentation for each Salesforce service, please see here.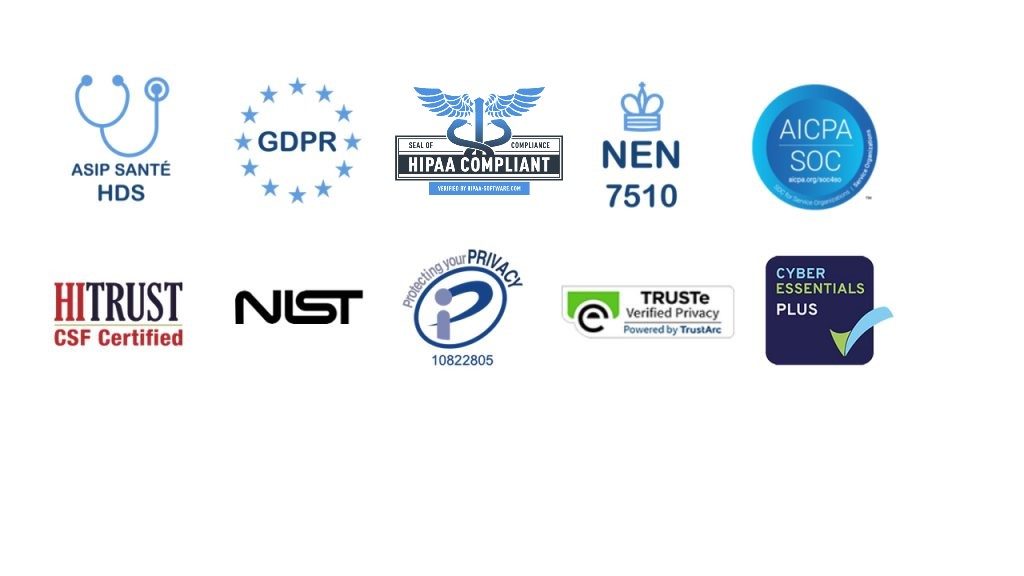 Pricing
Salesforce Health Cloud Pricing
Every license includes a two-day response time, customer support community, interactive webinars, events, guided journeys, and more.
Try out Sales Cloud free for 30 days to convert more leads and close more deals.

Out-of-the-box CRM for healthcare and life sciences.

Unlimited CRM power and support for healthcare and life sciences.
Add your rating
User's ad Editor's scores
MUSTHAVE software!
At every step of your business growth, it is necessary to implement something new or improve something old. This is what this software may help you with. HIPAA SOFTWARE RECOMMENDS!
Add your review