What is MOVEit?
Pros and Cons Values
MOVEit is a file transferring platform that has a flexible design that provides workflow automation, reporting and multi-layered security. It provides enterprises with the flexibility to control, observe and schedule critical file transferring activities through a central network that protects sensitive information that moves between customers, users, partners and other systems. It makes interactions visible and dictates the flow in which the information has to be moved.
Positive
24/7 Live Rep Support
Cloud, SaaS, Web-Based
Email/Help Desk Support
Free Trial
Knowledge Base
Mobile Version
Training In-Person
Negatives
No Desktop Version (Linux, Mac)
No Free Version
No Live Online Training
Reduce the risk of data loss and non-compliance with a fully-auditable and managed file transfer solution. Extend file transfer capabilities to all users to eliminate insecure use of email and quickly onboard partners and third parties. Easily create automated file transfer tasks and workflows to accelerate your business and eliminate the risk of user error. Track and report on every single transfer.
Images
Check MOVEit Images
*Click on the screenshot to zoom
Best for
Check who MOVEit is best for
The solution is best for IT operations and IT security teams and their leaders at financial institutions, healthcare organizations, government agencies, educational institutions, oil&gas companies and other verticals.
MOVEit enforces security policies to reduce the risk of data loss.The app has multi-layered security patches which includes an encryption based on FIPS 140-2 validated AES-256 cryptography, DMZ-based Ipswitch Gateway and secured authentication protocols. Other features include customizable and predefined reports that help in feeding back all data interactions while MOVEit Automation helps in controlling file transfers for automated workflows.
Access Controls/Permissions
Audit Management
Backup and Recovery
Electronic Signature
Policy Management
Process/Workflow Automation
Risk Management
Sensitive Data Identification
Workflow Management
MOVEit provides secure collaboration and automated file transfers of sensitive data and advanced workflow automation capabilities without the need for scripting. Encryption and activity tracking enable compliance with regulations such as PCI, HIPAA, and GDPR.
Consolidate all file transfer activities for better management and control. Eliminate human error by automating tasks and workflows without scripting. On-Premise, Infrastructure-as-a-Service (IaaS) or Software-as-a-Service (SaaS) in the Cloud. Integrate with any system via our Mulesoft Connector, REST, Java and .NET APIs.
Security
Is MOVEit HIPAA COMPLIANT?
MOVEit is HIPAA compliant.
To comply with HIPAA, Progress operates highly secure computing environments in its corporate offices, development environments, and production cloud products. Each of these areas are equipped with security technologies, processes, and people needed to protect sensitive information. The Progress Internal Audit team audits use of security solutions and processes, evaluated by annual SOC2 assessments and validated by annual HIPAA audits. Copies of the SOC2 assessments and audit reports are available to our customers upon request. Progress corporate administration and human resources functions are also audited for HIPAA compliance on an annual basis.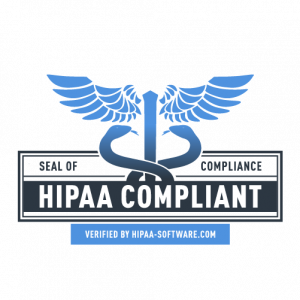 Security is part of everyone's responsibility at Progress. From development to production, employees across all areas of the company are charged with incorporating security into their duties. Whether it is physical security of their work areas, secure coding during the development process, network security, cloud security, or participating in audits, keeping the environment and products safe is part of everyone's job.
Get started with a free trial! Pricing is available upon request at the official website.
Add your rating
User's ad Editor's scores
MUSTHAVE software!
At every step of your business growth, it is necessary to implement something new or improve something old. This is what this software may help you with. HIPAA SOFTWARE RECOMMENDS!
Add your review
|
Read reviews and comments