What is Healthie?
Pros and Cons Values
Healthie is a technology company that offers telehealth, business management, and coaching tools for digital health startups, retail stores, health and wellness clinics and other organizations.
Positive
24/7 Live Support
Cloud, SaaS, Web-Based
Free Trial
Live Online Training
Mobile Version (Android, iOS)
Negatives
No Desktop Version
No Free Version
No On-Premise Version
Healthie is a web and mobile platform for dietitians, nutritionists, health coaches, and other wellness professionals. It is a comprehensive tool for practice management and telehealth and includes core business features: scheduling, billing (out-of-pocket and insurance), charting (intake forms, e-signature, and note-templates), document sharing, secure messaging, client food logging, and more.
Video and Images
Check Healthie Video & Images
*Click on the screenshot to zoom
Best for
Check who Healthie is best for
Best for health & wellness professionals: chiropractors, dietitians, health coaches, nutritionists, nurses, OTs, and other allied health professionals.
Features
Healthie Features
More than ever, healthcare providers need ways to connect virtually with clients. Healthie's software goes far beyond a telehealth offering, coupling asynchronous engagement with scalable tools to reach clients and streamline back-office operations.
As your client load scales, it's essential to automate back-office operations like scheduling, intake forms, and billing (insurance & self-pay) so that you can spend more time where it matters most: on client care.
Appointment Scheduling
Billing & Invoicing
Client Management
Goal Setting / Tracking
Mentor/Coach Matching
Patient Management
Program Management
Progress Tracking
Build long-term relationships with your clients using scalable tools like journal entries, goals setting, Chat, Metrics logging, and more.
Deliver your pre-created programs, or leverage our existing Content, to automatically reach your clients. Distribute videos, e-mails, surveys and handouts, and couple with live webinars and Telehealth sessions.
Healthie has a full suite of tools to help you launch, grow, and scale your business. Let the company focus on the technology, so you can focus on client care.
Security
Is Healthie HIPAA COMPLIANT?
Healthie is compliant with HIPAA regulations, protects data in compliance with PIPEDA. Its payment processor is certified as PCI Service Level 1 Provider and is GDPR compliant.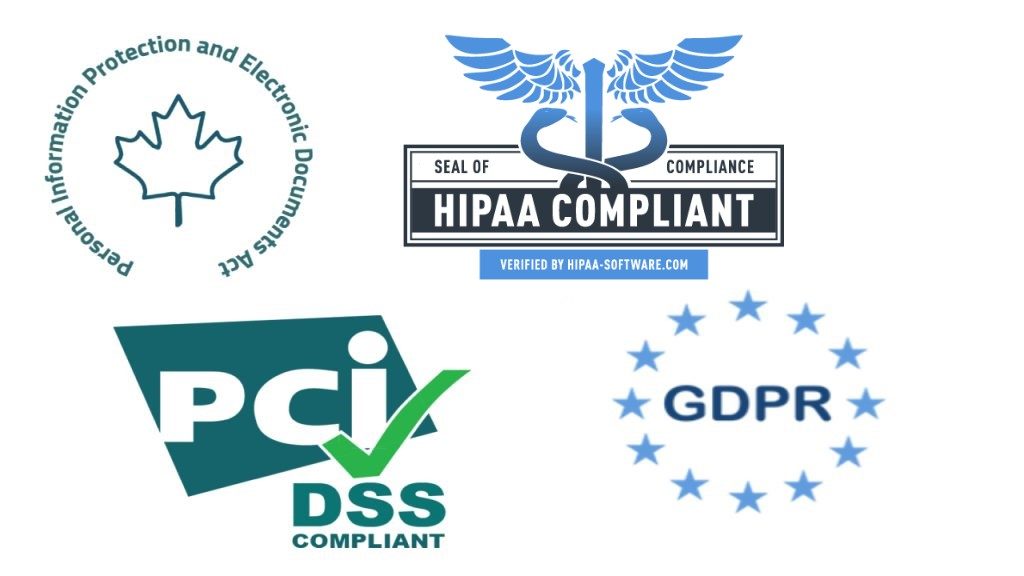 Try Healthie free for 14 days.
Add your rating
User's ad Editor's scores
MUSTHAVE software!
At every step of your business growth, it is necessary to implement something new or improve something old. This is what this software may help you with. HIPAA SOFTWARE RECOMMENDS!
Add your review