What is Dock?
Pros and Cons Values
Dock is the first and only HIPAA compliant task management and collaboration platform built for healthcare teams. We provide the structure, process and accountability needed for healthcare teams. We help bridge the gap between the clinical and administrative teams to help healthcare practices get on the same page for better, more reliable patient care and more efficient and happier providers.
Positive
Cloud, SaaS, Web-Based
Email/Phone Support
Free Trial
Knowledge Base
Mobile Version (iOS)
Negatives
No Desktop Version
No Free Version
No Mobile Version (Android)
No On-Premise Version
It offers mobile application for iOS devices, which enables professionals to create to-do lists and invite multiple colleagues to collaborate and comment on tasks.
*Click on the screenshot to zoom
Best for
Check who Dock is best for
Dock caters to any domain of medicine from mental health to dentistry and from pediatrics to internal medicine and specialties. Anywhere tasks need to be managed with protected patient health information.
Key features of Dock include access permissions, data import/export, @mentions, database administration and more. It comes with a dashboard, which allows organizations to track the status of tasks, receive automated reminders before due dates and utilize the drag-and-drop functionality to categorize to-do lists into folders.
Access Controls/Permissions
Collaboration Tools
Document Management
Gamification
Mobile Access
Project Management
Real Time Editing
Recurring Tasks
Reporting/Analytics
Spreadsheet View
Task Management
To-Do List
Additionally, it lets users create new tasks with details such as task name, due date, priority status, assigned physician and patient information.
Dock facilitates integration with various third-party applications.
Security
Is Dock HIPAA COMPLIANT?
Dock is HIPAA compliant.
Dock Health has a legal duty to protect your Personal Information. The company has put in place reasonable physical, technical, and administrative controls to safeguard and help prevent unauthorized access to your Personal Information. All Personal Information collected through the Application is encrypted in transit and at rest in HIPAA-compliant databases.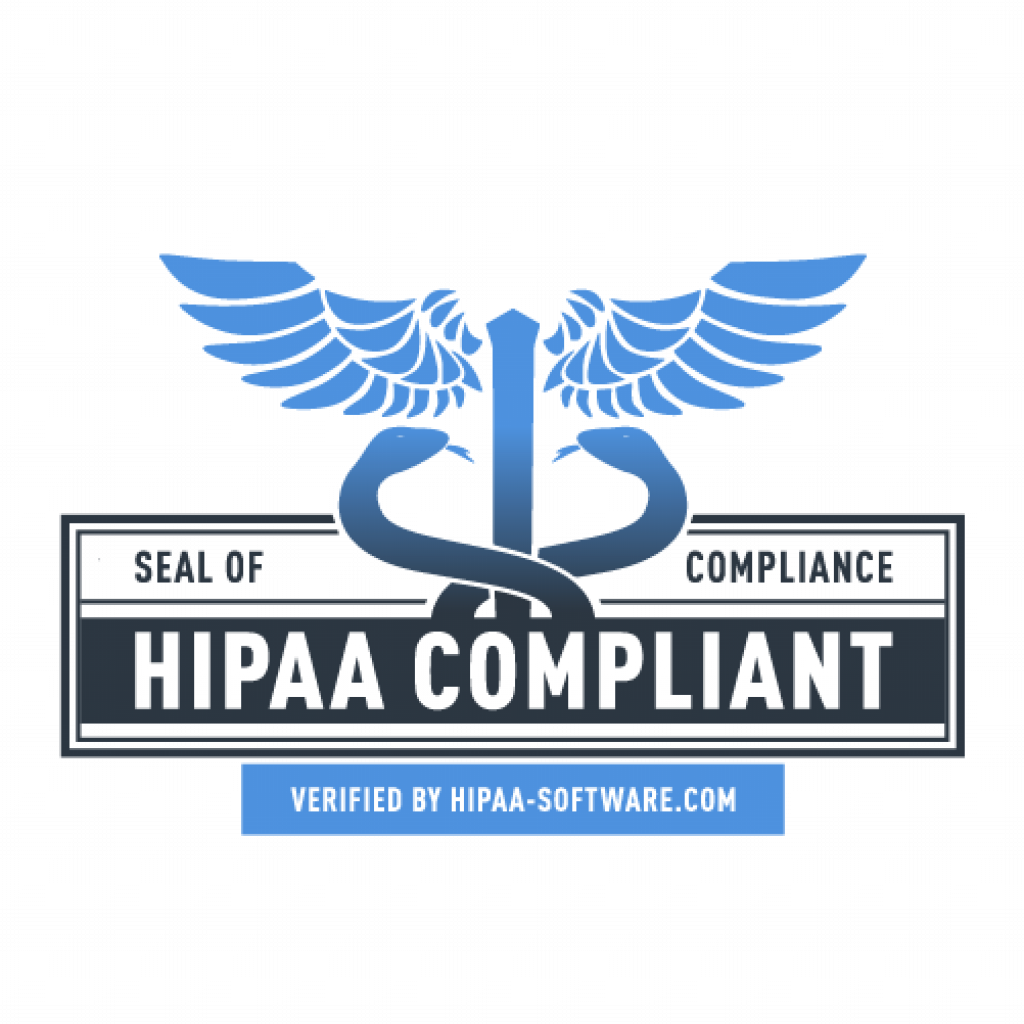 While Dock endeavors to protect the privacy of the Personal Information it maintains in the Application, it cannot guarantee complete security. Unauthorized entry or use, hardware or software failure, and other factors, may compromise the security of your Personal Information at any time.
Some of these security measures rely upon you. Users are required to abide by industry-accepted security practices, including but not limited to, keeping their login credentials secret, avoiding public WiFi networks, and password protecting your mobile device.
Pricing is listed on the official website. Don't miss a chance to get a free demo first!



Add your rating
User's ad Editor's scores
MUSTHAVE software!
At every step of your business growth, it is necessary to implement something new or improve something old. This is what this software may help you with. HIPAA SOFTWARE RECOMMENDS!
Add your review